Meet Our Faculty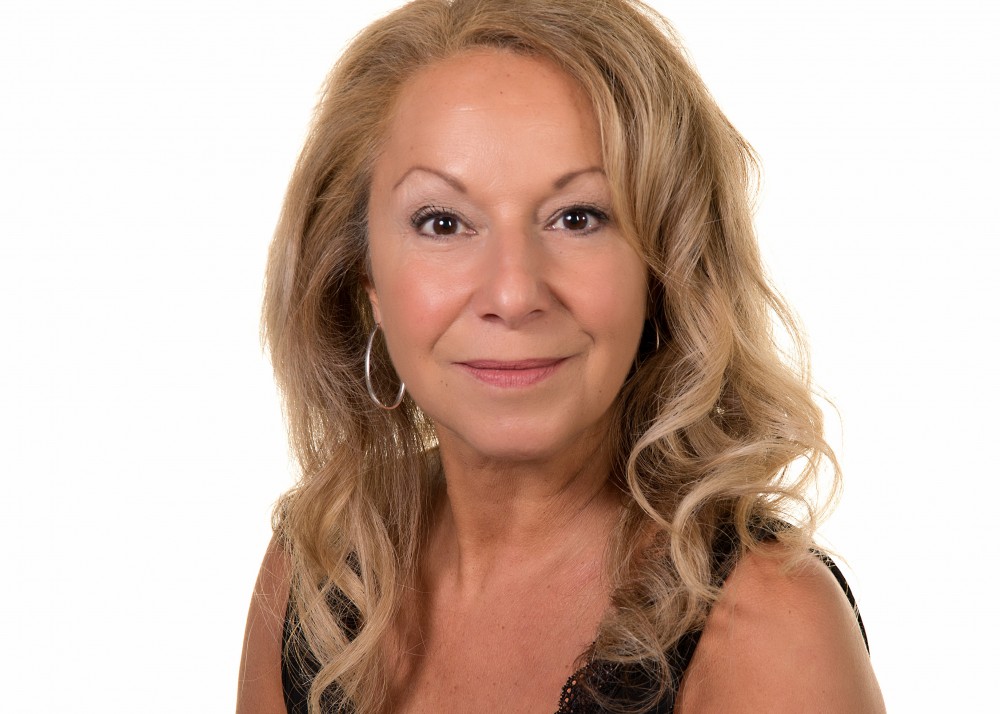 Mariann Paul
ARTISTIC DIRECTOR
Mariann Paul received her early training with Helena Baron, and Paul Sutherland and Brunilda Ruiz of the Joffrey Ballet. As a principal dancer with the Baron Ballet Company she has performed at the PNC Bank Arts Center and in New Jersey and regional dance festivals throughout the Northeast. She has won numerous awards for choreography at competitions, and has been an adjudicator for the Star Systems National Talent Competition. Always open to new ideas and innovations in dance, she has attended the Vaganova Seminar at the Pennsylvania Academy of Ballet Society, Jazz Dance World Congress, David Howard Ballet Workshop, Broadway Dance Center Teacher's Workshop, Rhee Gold's DanceLife Teacher Conference, the Dance Teacher Summit and the IDEA Conference.
June Chin
DANCE EDUCATOR
June Chin started ballet at age 3 and trained with Helena Baron in New Jersey beginning at the age of 6. She studied at the School of American Ballet for 2 years before going on to train with Madame Gabrielle Darvash, who was named as one of the ten great teachers of the 20th century. Miss June won first place in the New Jersey Teen Arts Festival two years in a row and has performed as a principal dancer with The Staten Island Ballet, The Ilya Gaft Ballet Theatre and the Whitney Ballet in Upstate New York. She was a principal guest artist with the Atlanta Ballet and Sawnee Dance Theatre. In 1998 she choreographed the "Mulan Parade" for Disney Land and Disney World. Miss June was Assistant Artistic Director of the Peninsula School of Performing Arts in Los Angeles for 13 years, restaging many of the classic ballets as well as teaching and coaching dancers to compete at the Youth America Grand Prix and the Beijing International Ballet Competition. Most recently she received the Bolshoi Teaching Certificate for grades 1-8. This is Miss June's eleventh season at the studio.
Alina Dronova
DANCE EDUCATOR
Alina Dronova was born in the Ukraine and began her ballet training at Kharkov Choreographic School at the age of five. In 1996 she enrolled at the School of American Ballet on full scholarship. She perfected her technique with such notable teachers as Antonina Tumkovsky, Helen Dudin, Andrey Kramarevsky, Suki Schorer, Kay Mazzo and Susan Pilarre. In the fall of 2000 Miss Alina was invited to join the New York City Ballet as an apprentice and became a member of the company in 2001. During her 17 years as a member of NYCB, Miss Alina appeared in numerous works by founding choreographer George Balanchine. She has performed over 70 ballets of the company's repertoire, including Concerto Barocco, The Four Temperaments, Serenade and Symphony in C. She was a featured soloist in many full length productions, including The Nutcracker, Sleeping Beauty and Swan Lake. She has also originated a notable role in "Russian Seasons "by Alexei Ratmansky. Ms. Dronova left the stage in July 2017 to concentrate on teaching. She is the proud new mom of a daughter, Beatrice. This is Miss Alina's fifth season at the studio.
Erika Gilmore
DANCE EDUCATOR
Erika Gilmore is a commercial and contemporary dancer in New York City. Her passion for dance started at a young age in her hometown of Tampa, Fl. She started her professional career dancing her way through Busch Gardens and Adventure Island theme parks, and throughout The Tampa and St. Petersburg main stages. Erika made her way to New York City to be a part of the Steps on Broadway Conservatory, under the direction of Mindy Jackson. She had the chance to learn from leading industry professionals Al Blackstone, Khori Petinaud, Dana Moore, Nick Palmquist and many more. Her love of teaching and choreographing began at the age of 15 and has been a main focus of hers ever since. She made her New York City choreographic debut in Whitewave's Dumbo dance festival as part of their official selection in 2021. She has also created concept videos that have been chosen to premiere at various film festivals throughout New York. Erika is a certified Barre teacher and loves sharing her passion for ballet-based fitness in an accessible way for the greater public. She also travels the country with Starbound National Talent Competition sharing her love of dance with the next generation throughout the season. Erika strives to instill confidence and authenticity in her dancers while building on fundamental technical work, setting them up for the professional world.This is Miss Erika's fourth season at the studio.
Kelly Kline
DANCE EDUCATOR
Kelly Kline, originally from Cincinnati, Ohio, is a New York City based dancer, teacher and choreographer. Her training began at Just Off Broadway Dance Studio where she was a member of their national award winning competition team. She holds a BFA in Dance from Shenandoah University, where she was awarded the Terpsichore Award and the Elizabeth Weil Bergmann Choreography Award for her excellence in both performance and choreography. Kelly has performed works by artists including Mike Esperanza, Tiffanie Carson, Christopher K. Morgan and Stephanie Martinez, to name a few. She is an Acrobatic Arts certified teacher and a Balanced Body certified Pilates instructor. She has been teaching and choreographing for dance studios all over the country for over 10 years and loves sharing her passion and creativity with her students! This is Miss Kelly's second season at the studio!
Caitlyn Kirby
DANCE EDUCATOR, ADMINISTRATION
Caitlyn Kirby is a New York City based dancer, teacher and choreographer. She began her dance training at the age of 5 at Kim's Danceland in Springfield, Massachusetts. Caitlyn studied multiple disciplines such as Ballet, Jazz, Tap, Afro, and Hip Hop under the direction of Kim Norrington and the influence of Frank Hatchett. As an adult she moved to New York City and trained at some of the city's top studios, Broadway Dance Center and Brickhouse NYC. Caitlyn has been in numerous music videos and is currently dancing back-up on tour with 80's icon Lisa Lisa. We are so excited to have Miss Caitlyn at the studio for her second season.

Amelia Lowe
DANCE EDUCATOR
Amelia Lowe is most famously known for her time on So You Think You Can Dance Season 9 as a member of their top 20. In addition to this she made it into the top 12, allowing her the opportunity to perform across the country with the So You Think You Can Dance tour. Since her time on the show, Amelia has appeared as a principal dancer in episodes of Boardwalk Empire and Marvelous Mrs. Maisel. She has been featured in multiple nationwide commercials for Wendy's, Target, the New York Stock Exchange, General Electric and American Express. Miss Amelia was a featured dancer at the premiere for The Great Gatsby. She has performed for emerging choreographer Lindsay Nelko at the Capezio Ace Awards and Warren Carlysle at the Fred and Adele Astaire Awards. She is currently living in New York and dancing for fellow So You Think You Can Dance alum Ellenore Scott in Ellenore's up and coming company, ELSCO. This is Miss Amelia's fourth season at Mariann's School of Dance.
Nick Lundquist
DANCE EDUCATOR
Nick started his dance training at an early age in California and was awarded a full scholarship to Pacific Northwest Ballet. As a member of a competition dance team, he received numerous awards regionally and nationally in solos and group routines. Nick has performed as a dancer, acrobat and aerial artist for Royal Caribbean Cruise Lines and has entertained audiences around the world with his energetic dance style. While working professionally in California, Nick was signed with DDO Artists Agency. His professional accomplishments include dancing in the Rose Parade, performing in a Sketchers Industrial, and the National Tour of Moving Out choreographed by Twyla Tharp. Nick has been offered leading roles to perform for Tokyo Disney, Disneyland, and Cirque Du Soleil in Las Vegas. He has trained with choreographers such as Mia Michaels, Mandy Moore, and Terri Best to name a few. He is excited to pass his passion of dance and acrobatics on to the next generation during his fourth season at Mariann's School of Dance.
Kalene Marulis Deziel
DANCE EDUCATOR
Kalene Marulis began her dance training at Mariann's School of Dance at the age of two. As a member of the Terpsichore Dance Company, Kalene competed regionally and nationally, winning many awards including Top Teen Senior Soloist and Junior/Senior Group Grand Champions at the National Starbound Competition. She is a graduate from The University of the Arts with a BFA in Dance, under the direction of Donna Faye Burchfield. At the university, Kalene performed works by Jesse Zaritt, Netta Yerushalmy, Sidra Bell, Katie Swords Thurman, Douglas Becker, Sharon Eyal and Ronen Koresh, among others. Kalene has worked with choreographers and dancers in workshop environments with Doug Varone and Dancers, Shen Wei Dance Arts and Keigwin + Company. Kalene has traveled to France and Belgium where she performed with a select touring ensemble associated with UArts. In 2015, she became a certified instructor for Pure Barre at Pure Barre Philadelphia, Pure Barre South Jersey and Pure Barre Main Line. This is Miss Kalene's seventh season at her home studio.
Tom McKie
DANCE EDUCATOR
Tom McKie began dancing as a hobby at the age of 13. This love of dance was sparked by Michael Jackson's performance on Motown's 25th Anniversary special in 1983. Being a self-taught dancer, Tom learned his craft by watching programs such as New York Hot Tracks, Video Music Box, Soul Train and movies such as Beat Street and Breakin. After high school, Tom began to venture out to clubs in NJ and NYC such as The Sound Factory, The Shelter, The Tunnel and Club Zanzibar, just to name a few. It was not long before Tom found himself performing and choreographing professionally, landing work throughout the country as well as internationally (Europe and Canada). His work has been seen in an array of venues including Walt Disney World's Magic Kingdom and New York City's Apollo Theater. Through choreographing and performing, Tom found a love for teaching dance as well, which he does in public schools and various dance studios. Currently, Tom is also an adjunct professor at The College of New Jersey, a teaching artist for NJPAC and teaches recreational hip-hop classes at Rutgers University. Throughout the years, Tom has had the privilege and honor of molding the careers of students who have gone on to appear on television, film and even Broadway. This is Tom's fourth season at the studio.
Meagan Salma
DANCE EDUCATOR
Meagan Salma began her dance training right here at Mariann's School Of Dance. She has performed in New Jersey Ballet's "Nutcracker", at Disney's MGM Studios and Magic Kingdom, and received a scholarship to study with Frank Hatchett at the Broadway Dance Center. In May 2009 she showcased on the B.E.T. network performing with the Hip Hop group Physha P, and has danced on tour with the group in venues throughout the metropolitan area. She has performed in Boston, Washington D.C., Ohio, San Francisco, Jersey City, and New York City. Other performances include the "Reach Out Charity Foundation" at various benefits for AIDS and Drug Awareness and Prevention forums, the WPIX Channel 11 Entertainment Stage-NYC 2nd Avenue Street Fair Festival, and the ICF Reachout Festival. Miss Meagan graduated from Montclair State University with a BA in Dance Education and has received her Standard Certificate to teach dance in public schools, grades K-12. In completing her program, Miss Meagan also received the MSU Dance Education Award for her achievements throughout her college career and student teaching experience. Most recently, she started the dance program at Mary Help of Christians Academy for middle school and high school students. Miss Meagan is the proud mother of Brandon and Mia and begins her eighteenth season at her home studio.
Lacee Schuck
DANCE EDUCATOR
Lacee Schuck began dancing at the age of two and came to Mariann's School of Dance at the age of 12 to continue her dance education. While at Mariann's, she competed both regionally and nationally with the Terpsichore Dance Company for six years. Lacee expanded her knowledge in dance and theater through her attendance at Bergen County Academies in Hackensack, New Jersey. While there, she was involved in eight performances, three dance concerts, and four mainstage productions. In 2017, Lacee was the first student from Bergen County Academies to be inducted into the National Honor Society for Dance Arts. Lacee has been a teacher's assistant for Marquee Your Name in Lights, a tri-state area dance convention. Currently she is enrolled in a graduate program at Seton Hall University and is working towards her M.S. in Occupational Therapy. This upcoming fall will be Lacee's fourth season on Seton Hall University's dance team, The Sapphires. With the team, she performs at all men's and women's televised home basketball games and has also traveled for both the Big East and NCAA basketball tournaments during March Madness for the past three years. This is Miss Lacee's third season at her home studio!
Nicole Timpanaro
DANCE EDUCATOR
Nicole Timpanaro began dancing at the age of 3 at Studio Workshop in Lyndhurst NJ. She studied ballet, tap, jazz and musical theatre under the instruction of several former Broadway performers such as Claudia Shell (CATS, Merlin) and Jim Raposa (CATS). Miss Nicole continued her training as part of the dance department at Montclair State University where she also performed in works by choreographers such as David Parsons and Karen Gayle. She graduated from the program with a BA in Dance Education and a New Jersey K-12 teaching certification in Dance. She performed professionally for a year on the Bud Light MetLife dance team, appearing at pro football games and other events sponsored by the company. Miss Nicole specializes in teaching jazz and tap and enjoys teaching musical theatre and contemporary as well. As a dance educator, Miss Nicole has taught all over northern New Jersey for the last 10 years, and her true passion is to teach and make a difference in young dancers' lives. This is Miss Nicole's second season at the studio.
Isabella Verma
DANCE EDUCATOR
Isabella Verma began her dance education at the age of 4 at Mariann's School of Dance. As a member of our New Millennium and Terpsichore Dance Companies, Isabella performed at nursing homes, malls, and charity events as well as competing at regional and national competitions. She has attended the Peridance Summer Intensive, Rockette Mini Summer Intensive, and the Joffrey Ballet School Contemporary and Jazz Summer Intensive. She has attended the Disney Dancin' workshop and performed at Disney Springs in Florida with the Paramus High School Spartanettes Dance Company. In 2020, Isabella was announced as an Honorable Mention for the NHSDA in the National Dance Education Organization and was also a recipient of the NJGAAE Student Award for Artistic Excellence and Leadership. In 2021 she was announced as a State Level Winner and awarded for Artistic Merit for her student choreography. Isabella is currently attending Montclair State University studying for her B.A. in Studio Teaching and Business. This is Miss Izzy's first season teaching at her home studio!