Box Office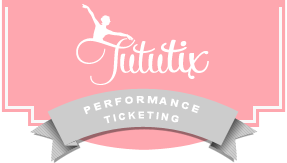 Tickets for our Annual Spring Performance may be purchased in three ways:

Go to our special TutuTix page on your computer, tablet, or smart phone at www.tututix.com/MariannsDance

Go to our Facebook Page and click the "Buy Tickets" tab in the menu on the left under the studio logo, or

Just call 855-222-2TIX (2849)

Mariann's uses TutuTix online ticketing service. It is a safe and easy way to purchase tickets online for our recital and other events. You can have your tickets delivered to your mailbox, or to your smart phone as an e-ticket.
Note: If you prefer to purchase your tickets by phone, you may call (855) 222-2TIX (855-222-2849).